COMFORT OF AN UNDERFLOOR HEATING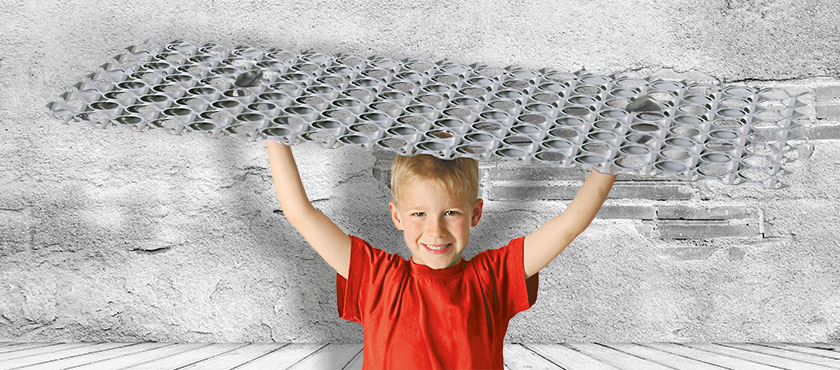 In general there are three kinds of heat transfer - conduction, convection and radiation.
With an underfloor heating the heat is transmitted through radiation. This has the advantage that all room confining areas show a homogenous temperature allocation.
The use of an underfloor heating also avoids the raise of dust as known from radiator heatings and this way improves the room hygiene. Since dust often causes allergies, a panel heating can create a healthier surrounding. In general the room shows less hot and dry air due to the even heat distribution. The respiratory system of the residents is less irritated and the risk of inflammations and the growth of bacteria and viruses is minimised.
Furthermore, there are no humid zones on the heated area and therewith no mould is formed. As comfortable side effect there is no cleaning of radiators necessary. Additionally, more floor space is available since there is no space required for radiators.
THERMAL COMFORT
BASIC PRINCIPLE OF COMB PANELS
ADVANTAGES AT A GLANCE
TESTS & CERTIFICATES